Mix & Match: Includes two extra watch frames and loops in lime green and pink.
---
Introducing the X6Play, the next generation smartwatch for kids! Packed with exciting features, this sleek and slim device provides a responsible approach to digital content. Stay connected, capture moments with the 5MP camera, and customise your watch. Promote an active lifestyle with Xplora's Activity Platform, earning Xplora Coins for games and campaigns. With the Xplora app, parents have full control and oversight. Make a small choice for your child's well-being with the X6Play, the ultimate smartwatch for connected kids.

Features:
Phone Calls & Voice Messages
GPS Location & Safe Zones

School Mode for Distraction-Free Learning

Step Counter, Stopwatch, and Alarm

5MP Camera, Gallery, and Emojis

3,400 colour variations on frames, straps & loops

8GB storage

1.52" display



More
Powerful

. More Personal.

With the X6Play you get a playful, powerful smartwatch with a lot of possibilities to let kids personalise the watch, both through hardware and software. Technically it is a major leap into the future with a faster processor, a sharper and brighter screen, better battery performance, improved speaker sound, and more storage than previous models.



One children's smartwatch -
three colours
With every X6Play, you will also receive two additional frames and loops in pink and green. This enables you to effortlessly alter the watch's colour according to your child's preferences. The home screen can also be customised to your child's desires, with a variety of backgrounds to choose from. The watch can easily switch between a digital and analogue display of the time.



Safe Zones &
GPS tracker
Feel secure and worry-free when your child is on the go. With the help of GPS location tracking, you can see where your child in real time. In the Xplora app, you can also define safe zones where your child is allowed to be. Parents have full control over the radius of the safe zone. If your child leaves these areas, the kids watch detects this and sends a notification to your smartphone. This way, you can quickly take action if your child is lost or needs help.



Create childhood memories to remember with the
5MP Camera
The X6Play is equipped with one of the absolutely best camera functions in the category. The 5MP resolution delivers high quality pictures and videos. So let your kid run free, discover the small wonders of the world and make friendships that lasts, and at the same time they are creating a photo album documenting a free spirited childhood to remember for always!
Hardware

Chipset: Qualcomm 2500
CPU: 1.2GHz Quad-core ARM Cortex A7
Battery: 880 mAh
Camera: 5MP
Memory: 1 GB RAM + 8 GB internal storage
Water Resistance: IP68
Display: 1.52" TFT (360 x 400 px)
Connectivity

Network: 4G
Location: GPS + WiFi + LBS
OS: Android
Charger: Cradle
Sensor: G-Sensor
SIM Card: Nano SIM Card
Additional

Stand-by time: 72 hours
Weight: 58g
Dimension: 51 x 42.4 x 14.7 mm
Colours: Black/Black, Black/Lime, Black/Pink
Extra: Comes with two extra watch frames and loops in lime green and pink.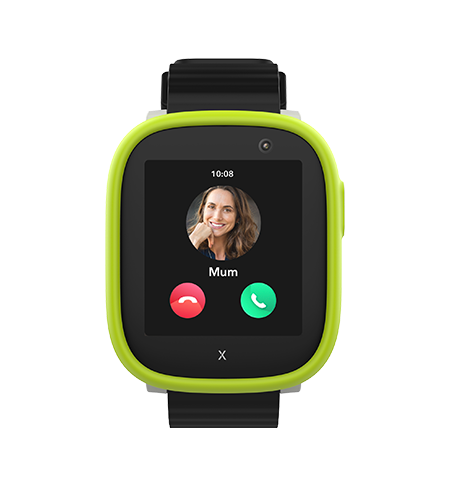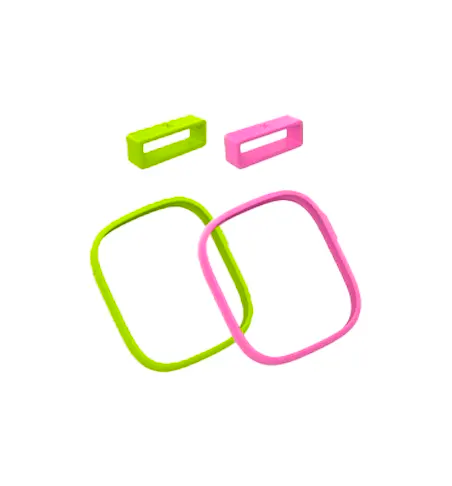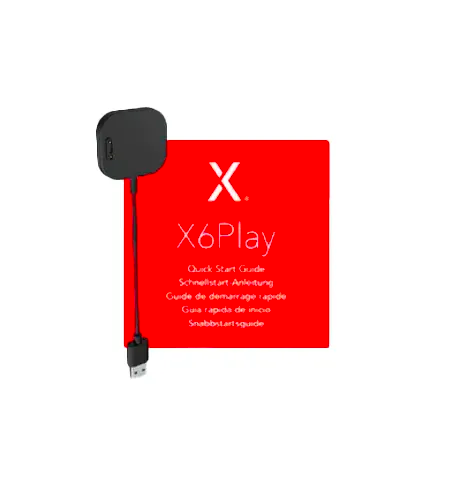 Charger & Quick Start Guide